You have a coupon! It's super easy, just follow the steps below! 
Here's how to check out for your submission and apply our coupon:
1. Log in to your CD Baby members
2. Under "Incomplete Releases," locate your submission and click on "Add to Cart."
3. Select whether or not you'd like to add Download Cards to your order - More info about Download Cards here.
4. Review your order on the following page, enter the coupon code in the box next to "Apply      Coupon"
5. Click on "Apply Coupon".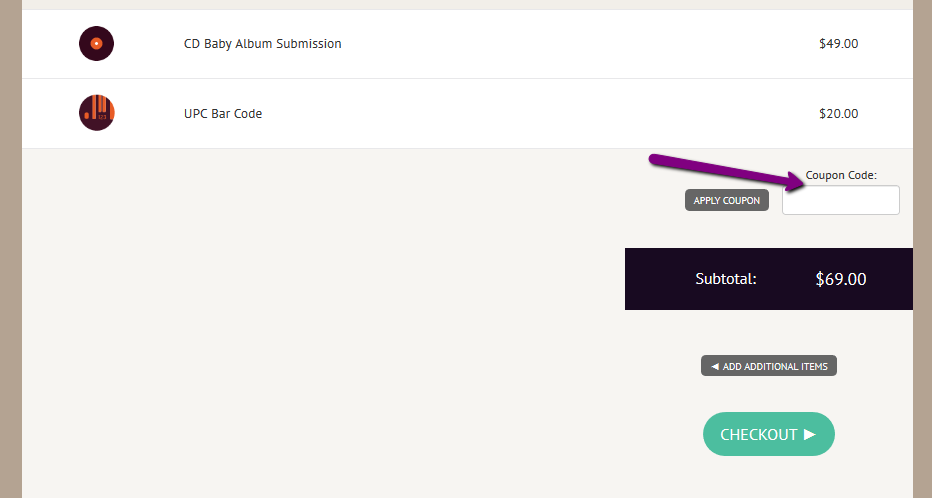 The coupon will apply in your carts before you pay!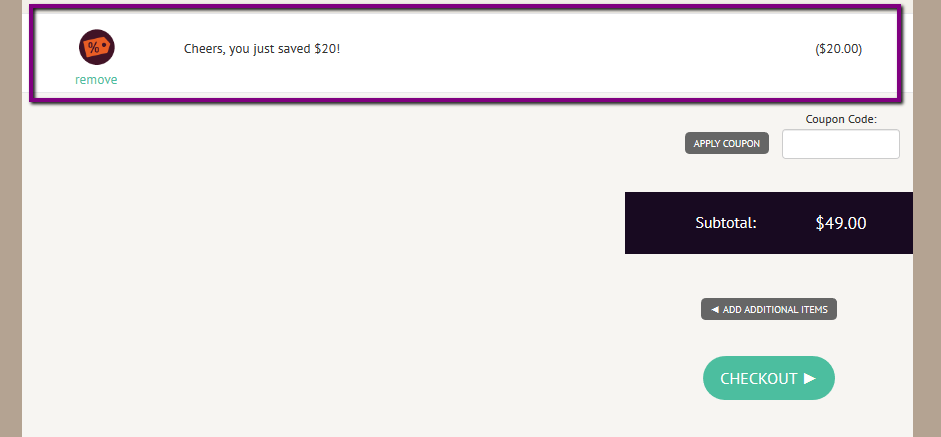 7. Click check out, and proceed through check out until you reach the "Order Confirmation" page
You will receive a receipt via email that includes your Sales Order number. And you're done! 
Enjoy!