There are a couple of ways you can find your Apple iTunes artist profile ID/link.
Apple's Marketing Tools
To find your Apple artist page try these steps:
Go to Apple media services
In the search enter your artist name
Scroll down to the Artists section
Select your artist name
Select and copy Content Link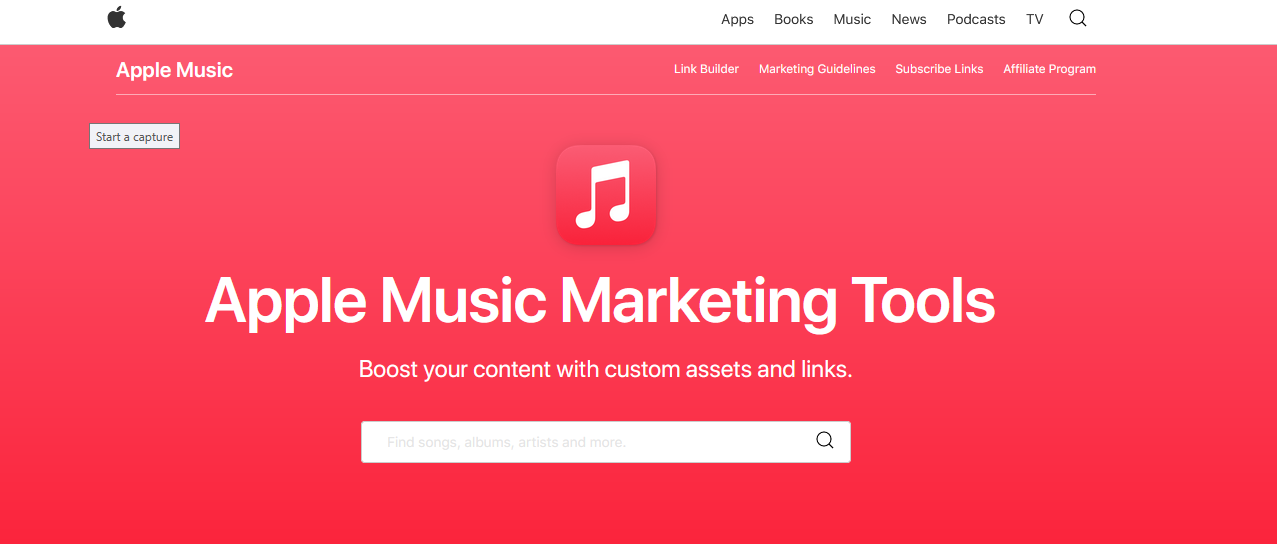 iTunes App
You can also try using iTunes application. Open the iTunes Music Store and search for your artist name. After you locate your artist name, right-click on your name, and select "Copy URL." Please be sure to select the artist name and not an album name or a song name. Here are a few screenshots to show you how this works in iTunes:
Step 1: Open iTunes and search for the artist's name.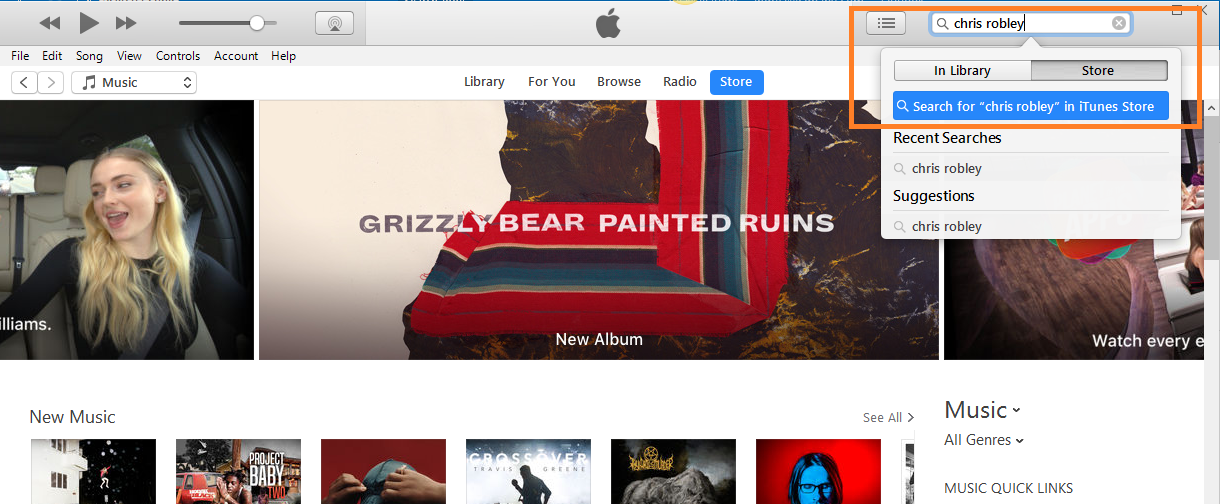 Step 2: Locate the artist's name from the list of search results. If there are multiple results for your name, click on your name to make sure you have found the correct artist page.
Artist Page: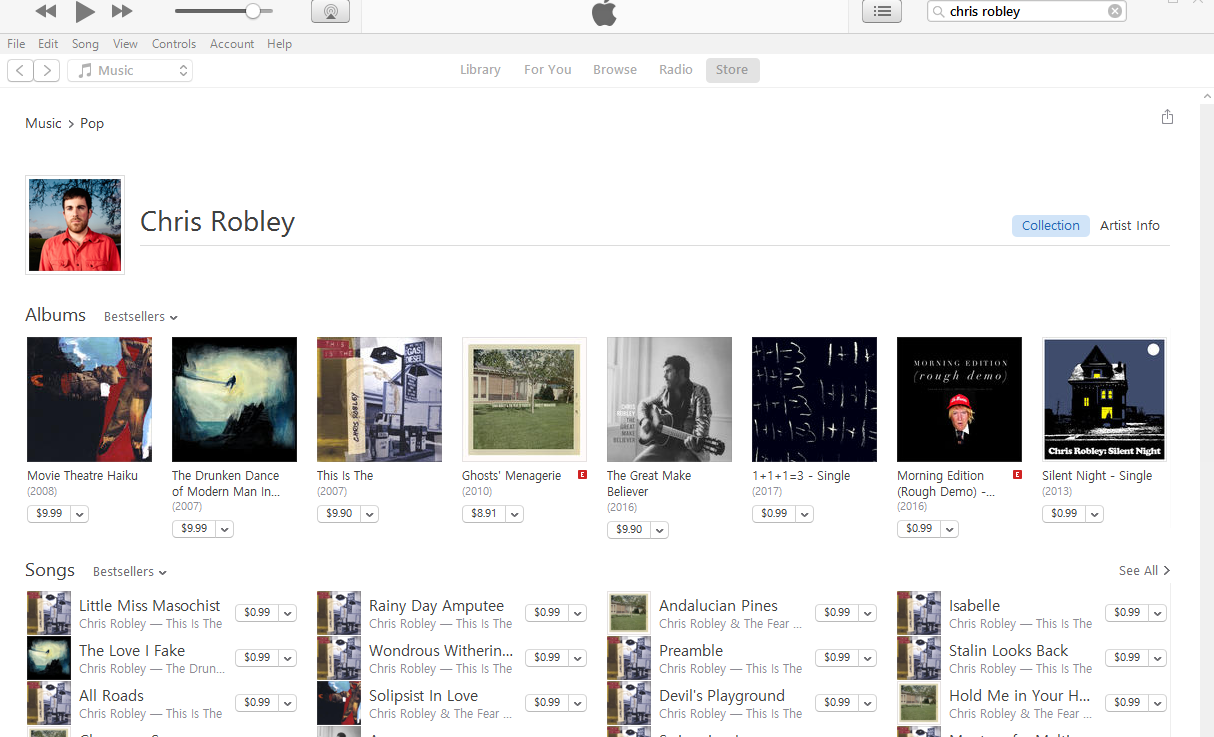 Step 3: Right-click on your artist name and select "Copy URL".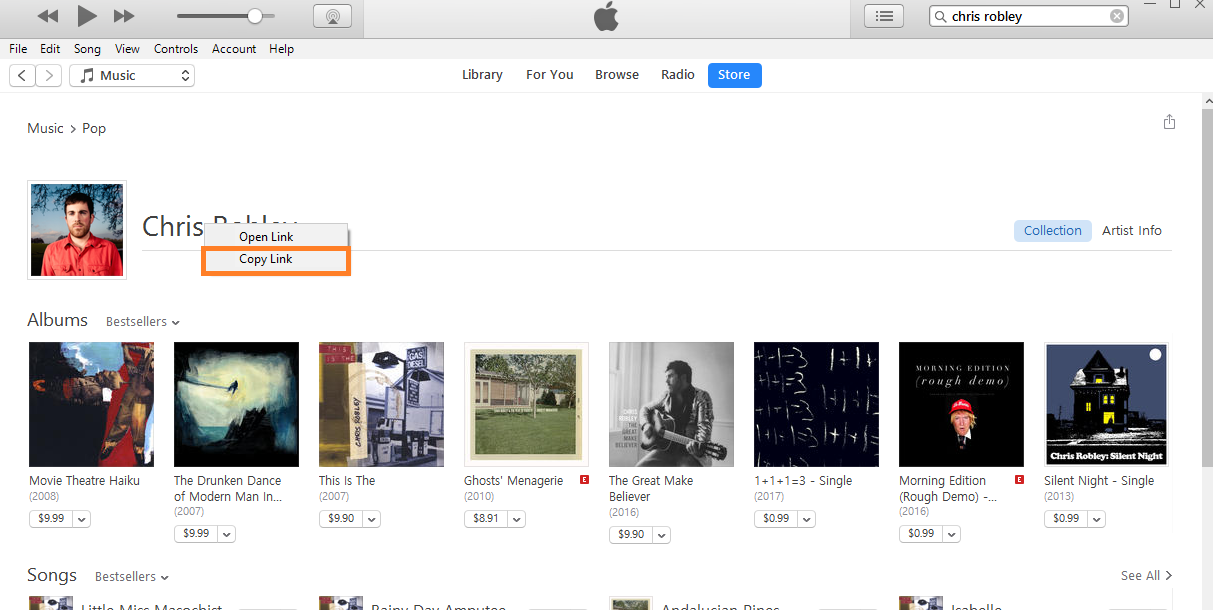 The link is now copied and ready for you to paste it wherever you need.
If you need to provide us this link because it's missing from the provided list during sign-up, please select "create me a new artist profile" for now and submit a request with the link.
For further information on artist profile IDs in general, click here: