Introducing Amazon Music for Artists! Similar to Spotify for Artists and Apple Music for artists, you'll be able to manage your artist profile at Amazon with a click of a button!
How to claim your Amazon Music for Artists page
It's pretty simple. Head over to the app store on your iOS or Android and search "Amazon Music for Artists" or click here.
You can authenticate by using a social media login (Facebook, Instagram, Twitter,) or via a distributor. Authenticating via CD Baby will fast track your access to Amazon Music for Artists.
How long does it take?
Authenticating through CD Baby should be instant unless Amazon cannot match your CD Baby account to your music catalog on Amazon. To avoid a delay or rejection, make sure that the artist name you select at Amazon Music for Artists matches the artist name in your CD Baby account that you use to authenticate.
There are other projects on my profile that aren't mine / my projects are on someone else's profile
Sounds like you will need an artist separation. You can request one through the app itself. Go to the Help section on the app under "User Settings." You will need to provide them the following:
Your Artist Name
Your artist detail page link (either from within Amazon Music or the Amazon website)
A list of albums which should be on your profile and/or the list of albums which should NOT be on your profile
Here is how this appears in Amazon Music for Artists: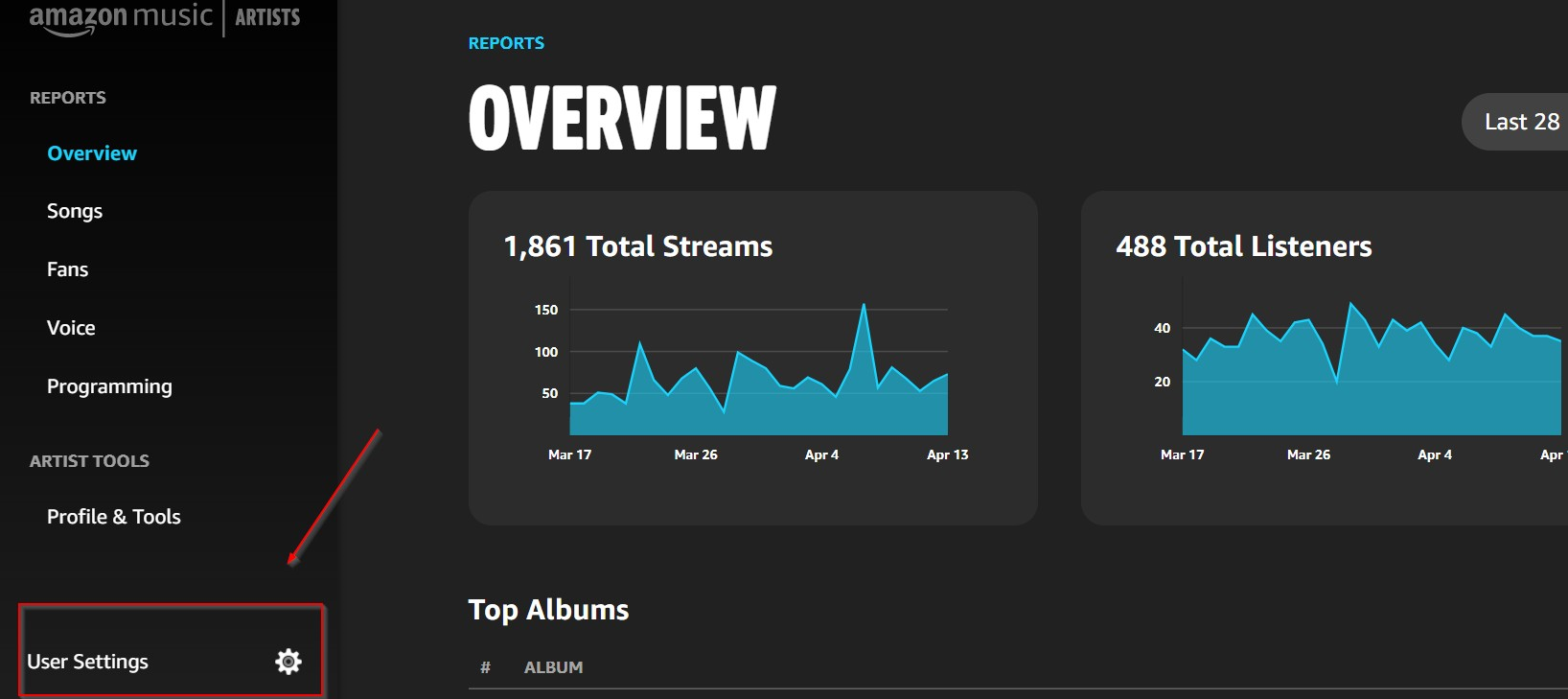 I want to change my artist photo
No problem! Amazon is happy to help with that. To get your artist profile image updated, send them an email to amazon-artist-central@amazon.com. Be certain your image meets the following requirements:
Landscape image
At least 3840 pixels wide AND 2880 pixels tall
Artist face in the upper 40% of the image, roughly centered horizontally
I've got more questions.
Amazon's FAQ should have all the answers you need. Amazon Music For Artists FAQ