To view your Trending Reports simply follow these steps: 
1. Log into your CD Baby Artist Account
2. Click on the Sales and Reports button from your dashboard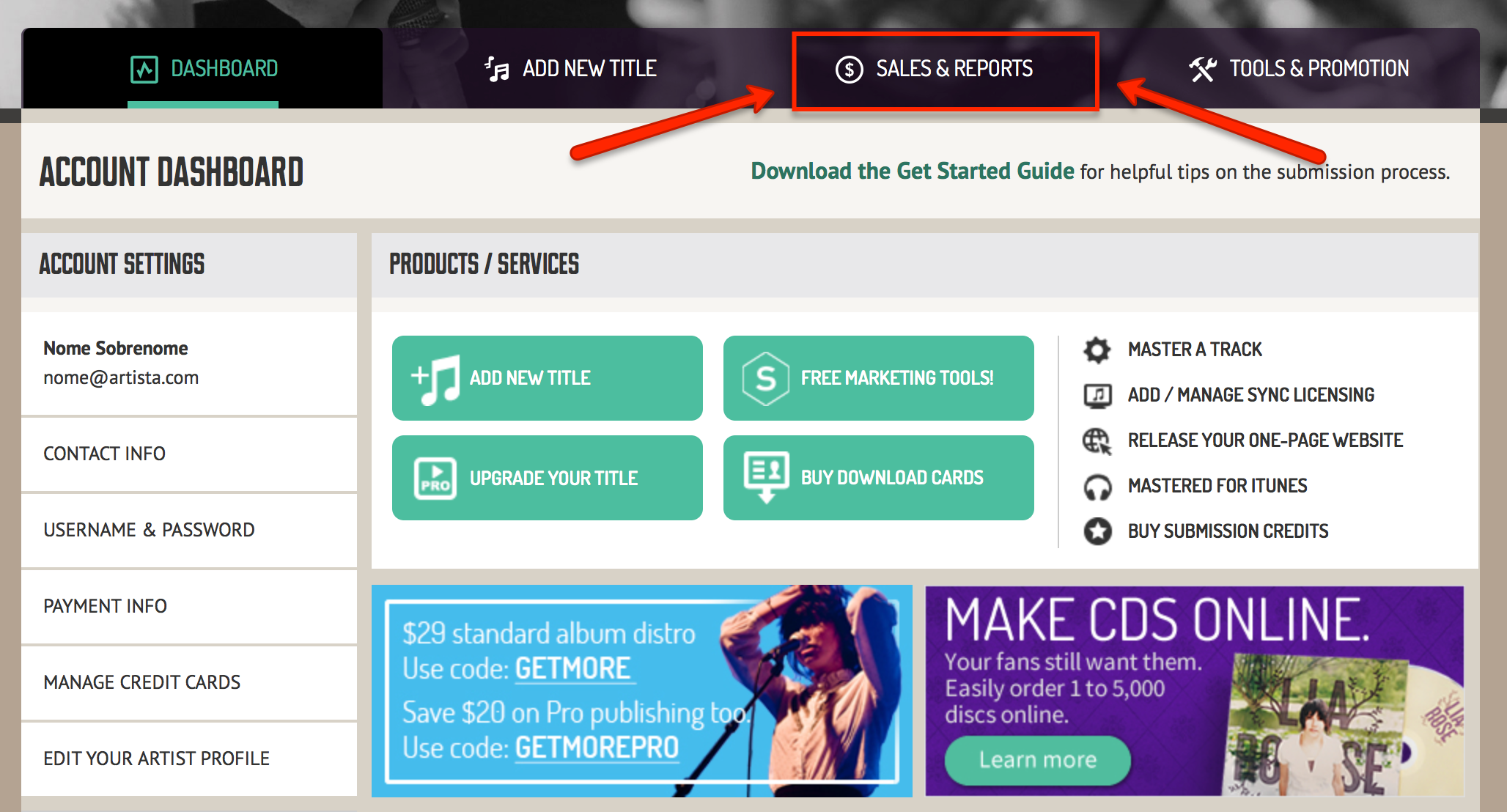 3. Click on "Trending & Analytics"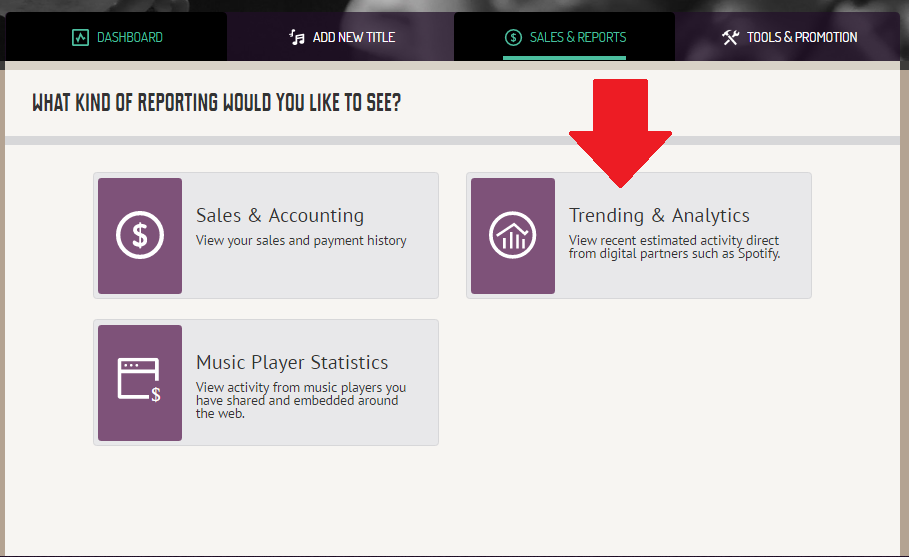 4. On the next screen you will choose the partner you wish to generate a trending report for. We currently offer trending reports from Spotify, iTunes and Apple Music.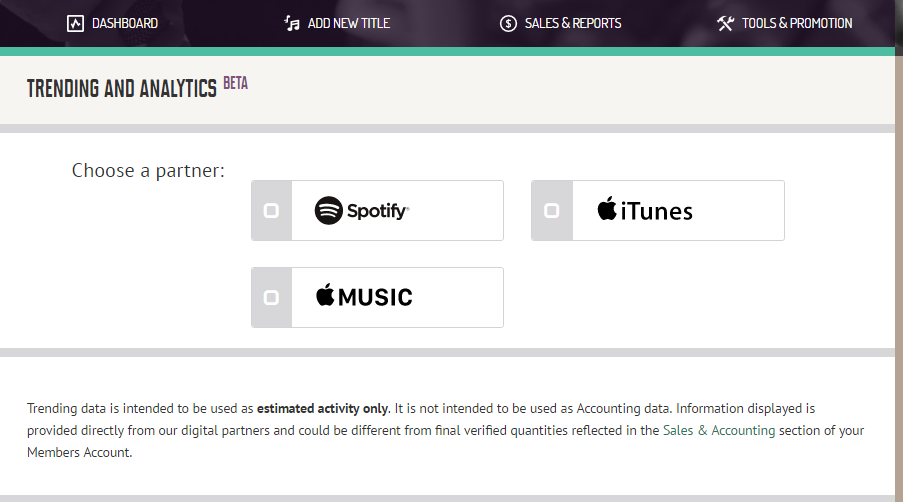 Once you come to the trending report for your selected partner your data will be broken up in the following sections:
Top Tracks
Activity by Location
Top Albums**
Gender of Listener*
Device of Listener (mobile or desktop)*
Play Sources (i.e. playlist, album, artist, saves, searches)*
Age*
Top Playlists*
*This data only available on Spotify and Apple Music reports. 
** This data only available on iTunes reports. 
You can also modify the date range at the top of the screen, under "Report Options". Our trending reports will only go back as far as 90 days.