There are two ways you can earn ad revenue from YouTube.
1. Monetizing your songs: With CD Baby's YouTube Content ID Program, we'll make sure YouTube identifies ANY video that uses your music — and we'll make sure you get paid a share of the ad revenue.
* Requirements - Your release must be both opted into YouTube Music AND have NO territory restrictions to also take part in YouTube Content ID.
You'll earn money from an ad on your video if someone:
clicks the text or banner ad
watches the entire commercial, or at least 30 seconds of the commercial (if it's longer than 30 seconds).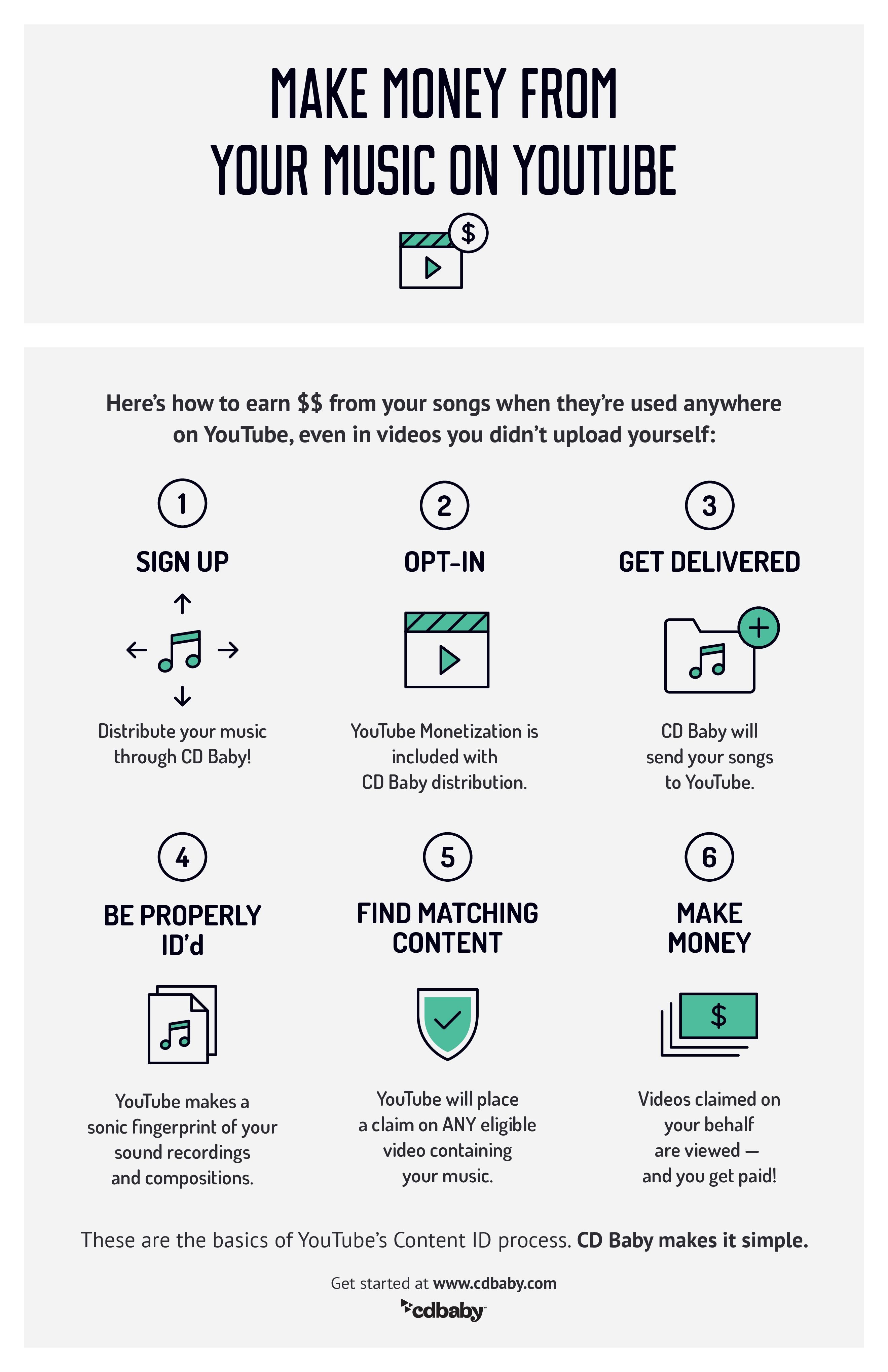 2. Monetizing your personal YouTube channel: When you monetize your channel, you are able to make money off the videos you upload directly to your channel (whether or not they have your music). This does NOT monetize your songs across YouTube, meaning that when you monetize your channel, you are NOT making money from videos uploaded by your fans or other YouTube users.
Check out this video for more information on Content ID!
Please note: Starting February 20th, 2018 channels with fewer than 1,000 subscribers and 4,000 watch hours will no longer qualify for YouTube Partner Program, and will be unable to monetize on their own.
You can read more about this on our DIY blog post.