You can change or update your payment information at any time from within your account. Here are the simple steps!
Log into your account at members.cdbaby.com.

From the top, hover over Account Settings and select Payment Info

Or can select Payment Info under the header Manage From your Account Dashboard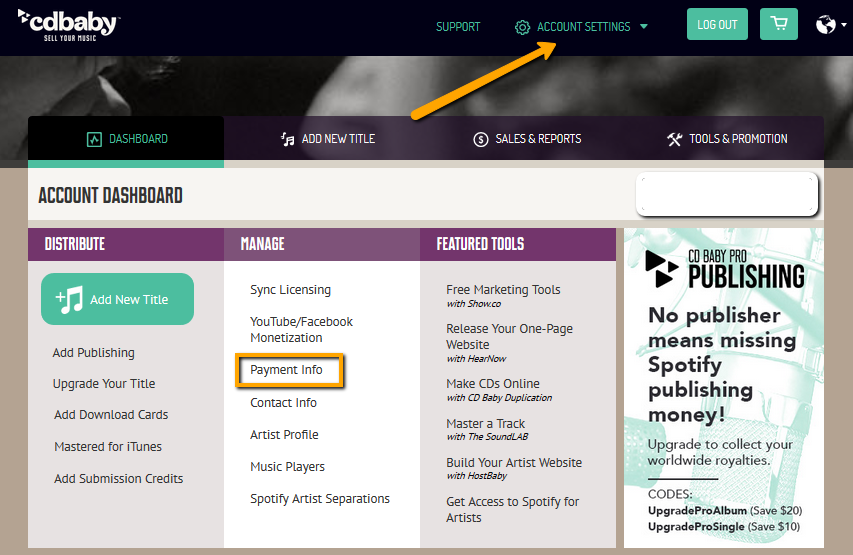 4. Choose your paypoint
5. Select your method of payment
6. Click the "Save and Continue" button at the bottom of the page.*
*Please note: Artist payments are sent out each Monday to artists who have reached their pay point. If you need to make changes to your payment info or change your payment method, please do so by Saturday at 11:59 PM Pacific Time to ensure that the updates will be reflected in your upcoming payment. Changes made after this time will not go into affect until the next pay cycle.