You have the ability to customize a few sections of your HearNow page.
In addition to the design settings, you can add your social media profile links (as well as links to a personal webpage), use the "About" section to tell your fans about yourself and your music, add links to your Fan Funding page, choose audio settings and links to sell CDs and Vinyl with a physical product link.
Select the appropriate link below:
Adding Social Media and Fan Funding Links
To add your social media links, login to your HearNow page and click on Design and Preview. Scroll down until you see the section labeled "Links". Click on +Add More to expand the view like so: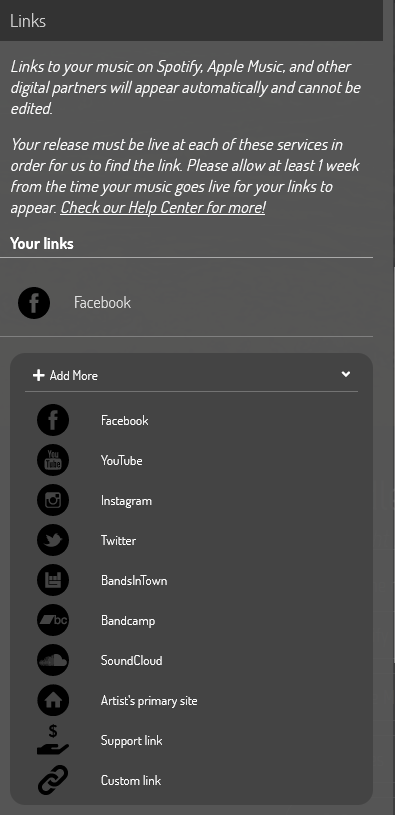 Select the icon you want to add a link for, paste the link, click out and the page will automatically update and reflect the new link. Note: You cannot add music links or physical "buy" links to this section. For help with either of those, go here.
You can see an example of adding a Facebook link below: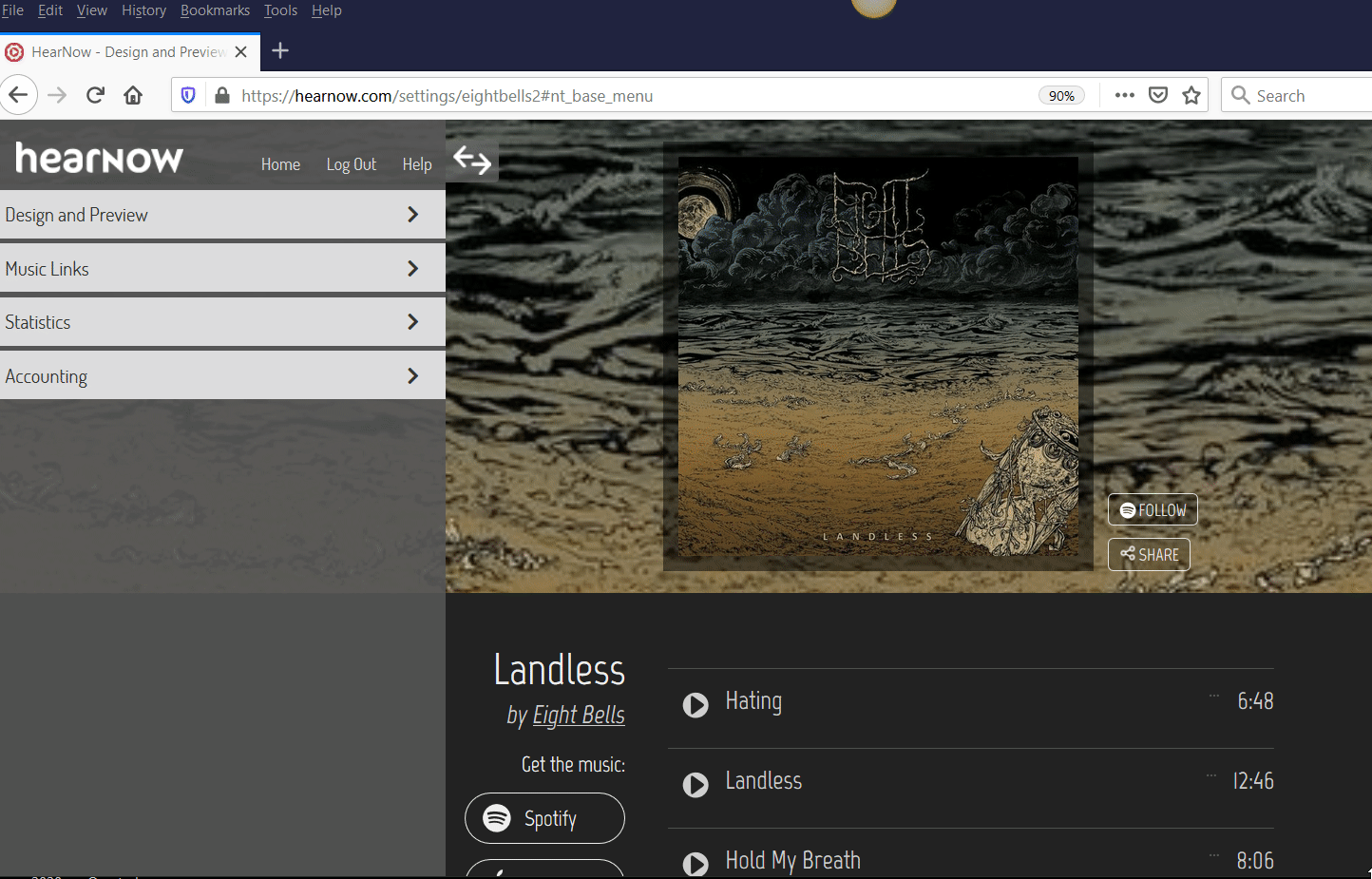 Adding a Fan Funding link
You can also add links to a fan funding page in this section. Check out the list of platforms HearNow supports in the Fan Funding section of this article.

Adding something "About" you
Go to your "Design and Preview" section and scroll down until you see the "About" section. Type or paste what you want to say.
Below is another gif for your viewing pleasure: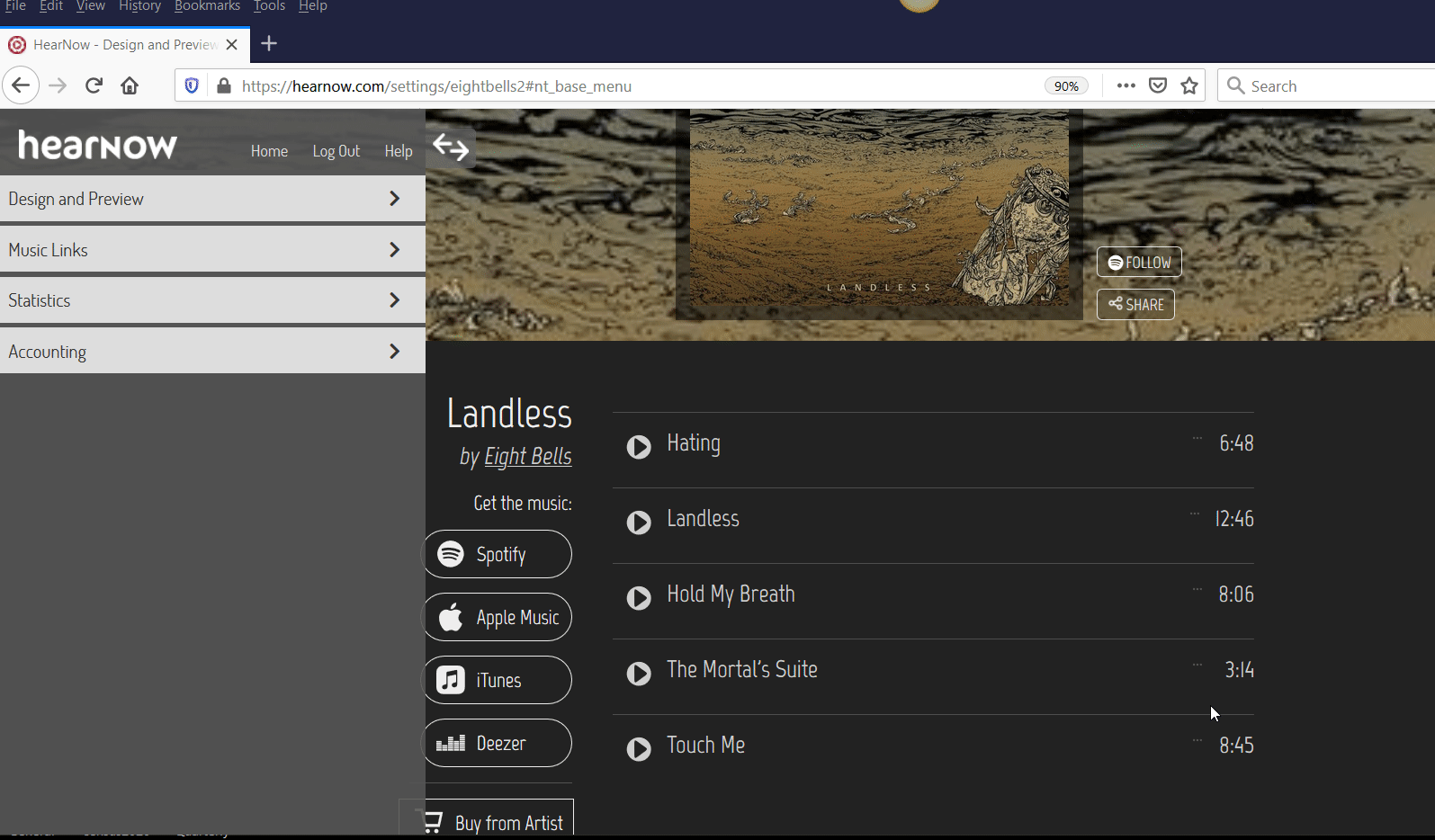 Currently, record label names, copyright information, track names, and artist names can not be updated directly on your HearNow dashboard. These changes need to be made through your CD Baby account. Please see more information about how to make changes before distribution and what changes you can and can't make after distribution with CD Baby.
Turning your Music Player Off and On
For HearNow pages created on or after the release date, the music player will default to 30-second clips.
You also have the choice to turn your music player on or off, and to display or hide the tracklisting before your official release date. You can toggle between the radio dials to do so.
(Note: Cover Songs can only play a 30 second clip.)

No audio (hidden tracklist)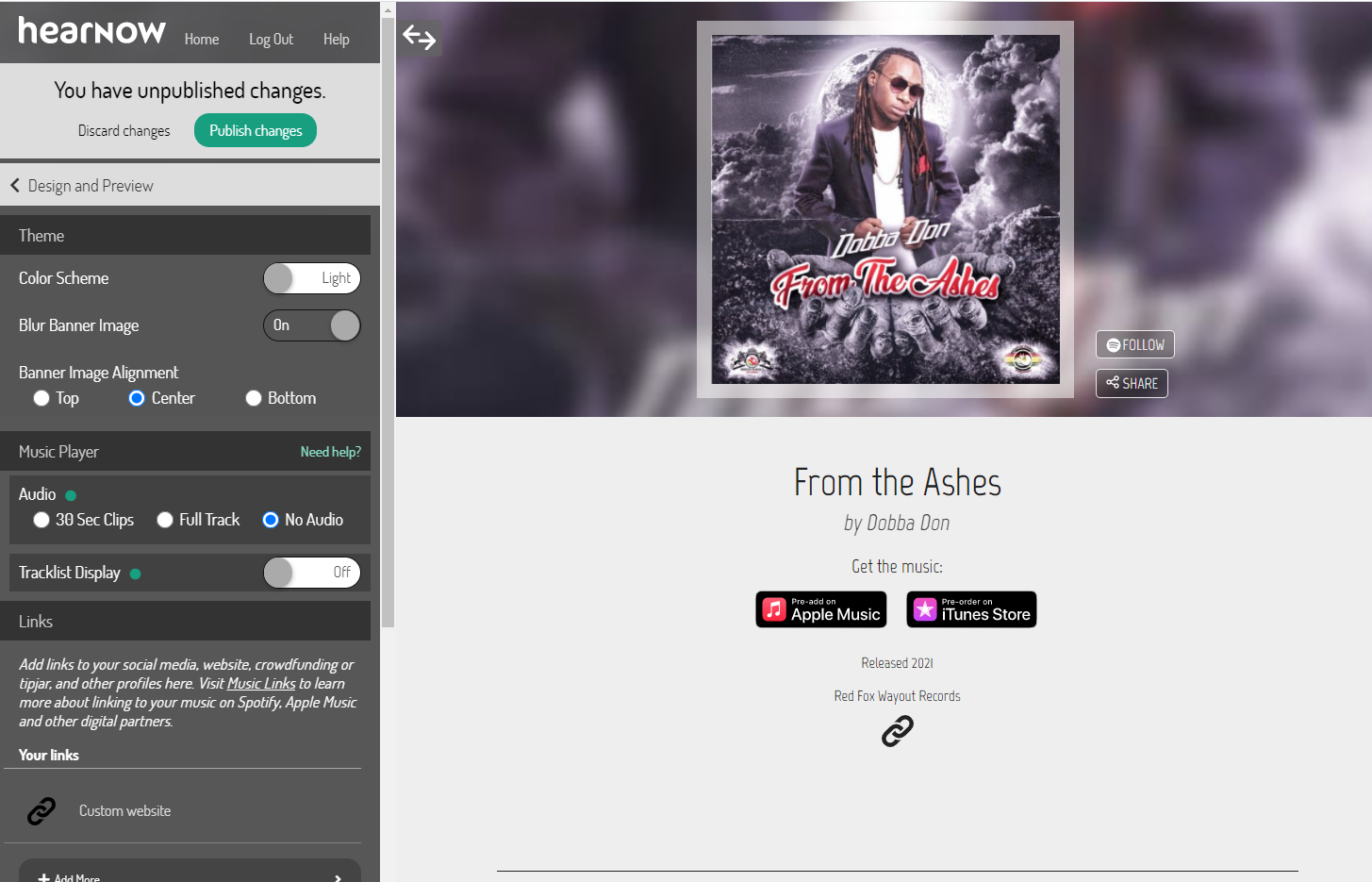 No audio (display tracklist)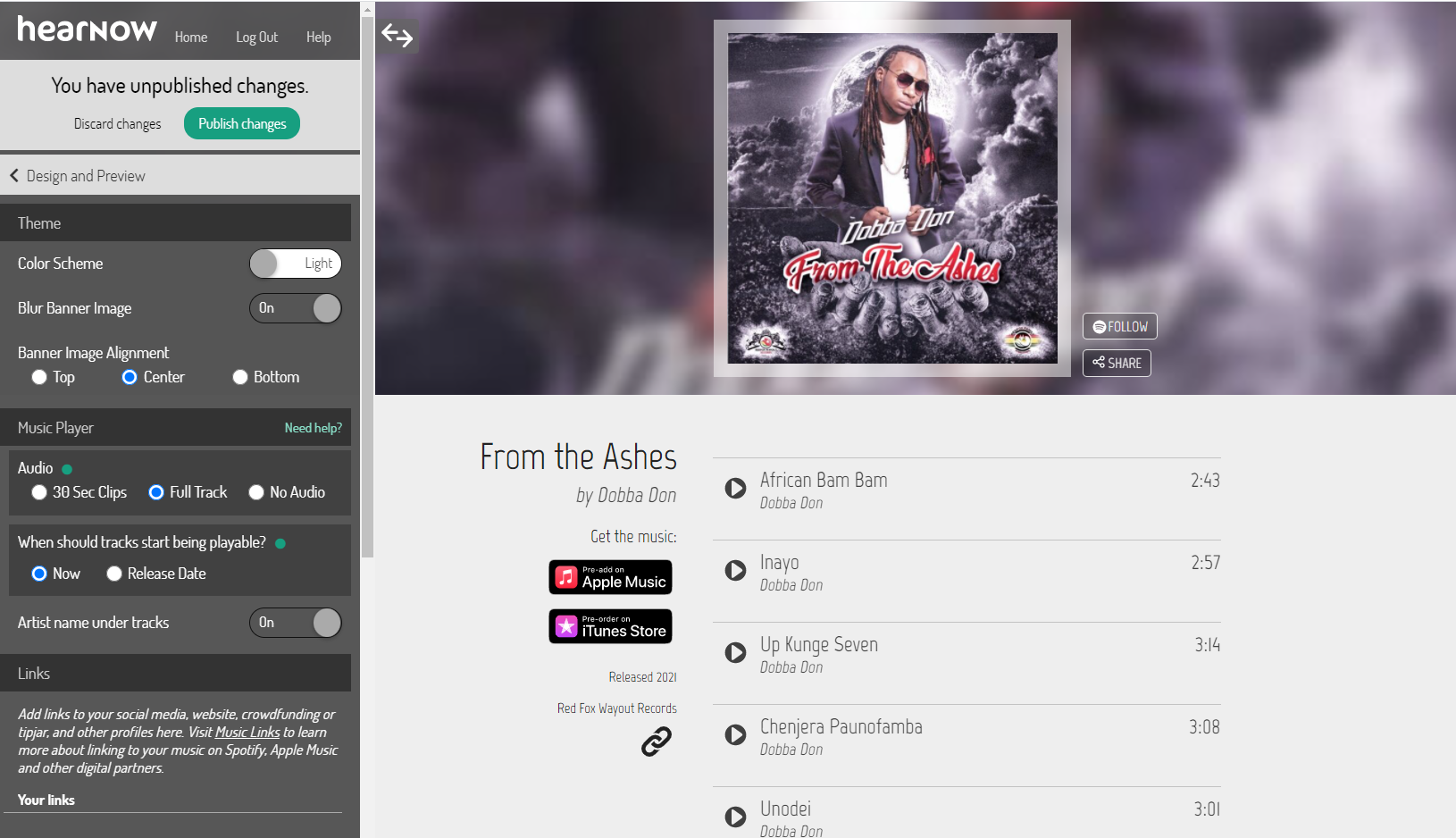 No Audio (future release date: hidden tracks)
For releases that have a future release date, the music player will default to "No Audio". However, you can choose to display the audio if you'd like.
No Audio (future release date: display tracklist)
If "No Audio" is selected, the audio player buttons on the preview screen will be hidden.