If you've canceled your HearNow subscription, its very easy to reactivate them through your account. Simply follow the instructions below for whichever scenario applies to you.
Your site is live and paid through the end of your subscription
If your site is still live (you have cancelled, but still have paid time left on your subscription), you can reactivate your account by taking these steps:
Log into your HearNow account by visiting hearnow.com/settings
If you have multiple HearNow sites, select the site you'd like to reactivate
Click "Reactivate" from the main settings menu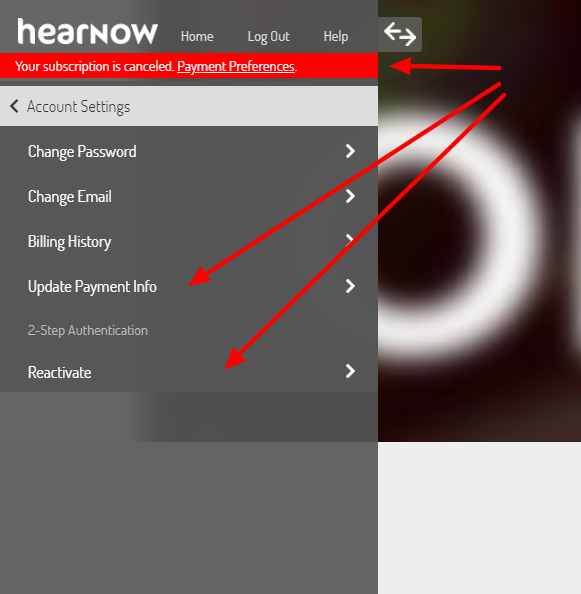 If you DO NOT have payment info on file
You will need to add payment info before you can Reactivate your site. Click on Payment Preferences or Update Payment Info to enter new payment information.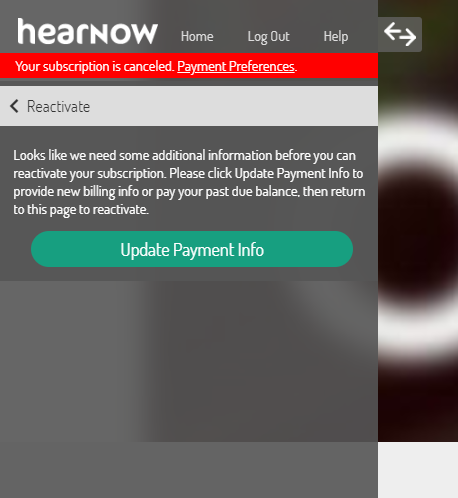 You will not be charged until your next subscription renewal date, which you can see from the Update Payment Info screen.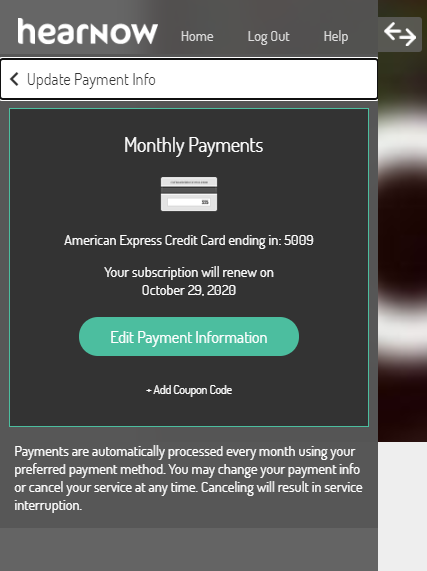 If you have payment on file:
You can click on "Payment Preferences" from the red bar OR "Update Payment Info" brings up the Update Payment Info section. You will see a link to reactivate. Or you can go directly to the Reactivate link from the Account Settings menu.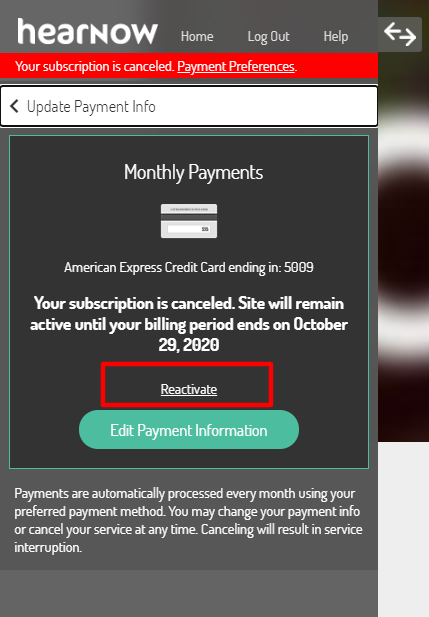 Your site is inactive and disabled
When you log into your HearNow account, you can click the album you want to reactivate.
Once in that release's settings, you will see a red warning message, "Your subscription is expired" with a link to Payment Preferences / Update Payment Info.
Since your previous subscription is completely expired, HearNow will walk you through a few easy steps to set up a new one. You'll be asked to choose your plan and to confirm all of your new billing info before Reactivating.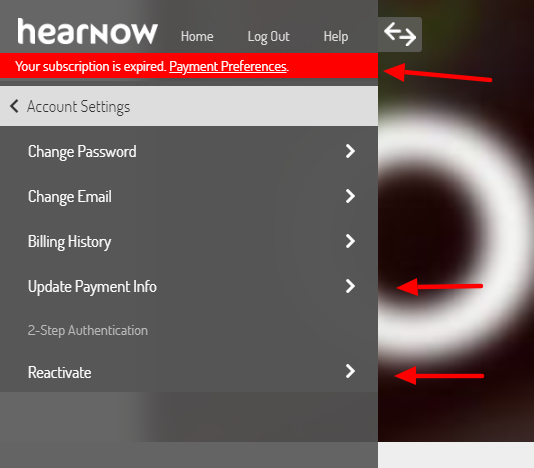 Successful Reactivation